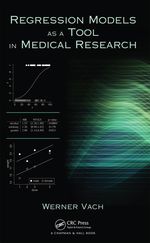 This title is being sold in the downloadable VitalBook™ format.
While regression models have become standard tools in medical research, understanding how to properly apply the models and interpret the results is often challenging for beginners. Regression Models as a Tool in Medical Research presents the fundamental concepts and important aspects of regression models most commonly used in medical research, including the classical regression model for continuous outcomes, the logistic regression model for binary outcomes, and the Cox proportional hazards model for survival data. The text emphasizes adequate use, correct interpretation of results, appropriate presentation of results, and avoidance of potential pitfalls.
After reviewing popular models and basic methods, the book focuses on advanced topics and techniques. It considers the comparison of regression coefficients, the selection of covariates, the modeling of nonlinear and nonadditive effects, and the analysis of clustered and longitudinal data, highlighting the impact of selection mechanisms, measurement error, and incomplete covariate data. The text then covers the use of regression models to construct risk scores and predictors. It also gives an overview of more specific regression models and their applications as well as alternatives to regression modeling. The mathematical details underlying the estimation and inference techniques are provided in the appendices.
This title will only allow printing of 2 consecutive pages and copying of 2 consecutive pages at a time.
License Rules
Online License Type: Expires 365 days after registration
Downloadable License Type: Perpetual License
Table of Contents
Table of contents is not available